Fewzion's workforce scheduling software is the easiest to use and most effective leave, roster and attendance system available today.
If you're sick to death of the spreadsheets and forms necessary for workforce scheduling then Fewzion's crew management tools could be just what you need. Our workforce scheduling software is designed to save your leaders a huge amount of time and ensure they stay on top of the time and attendance of their people. Our crew management software is easy to use, quick to set up and simple for everyone.  Watch our crew management video to find out more.
Roster
A fully featured, flexible, long term roster that can be set up with any roster pattern you require for your crews and processes.
– People can be moved from one crew to another in the future without affecting their crew
– All leave is visible and colour coded for easy reference
– Simple "manning" reports can be run to display the number of people available each day and shift.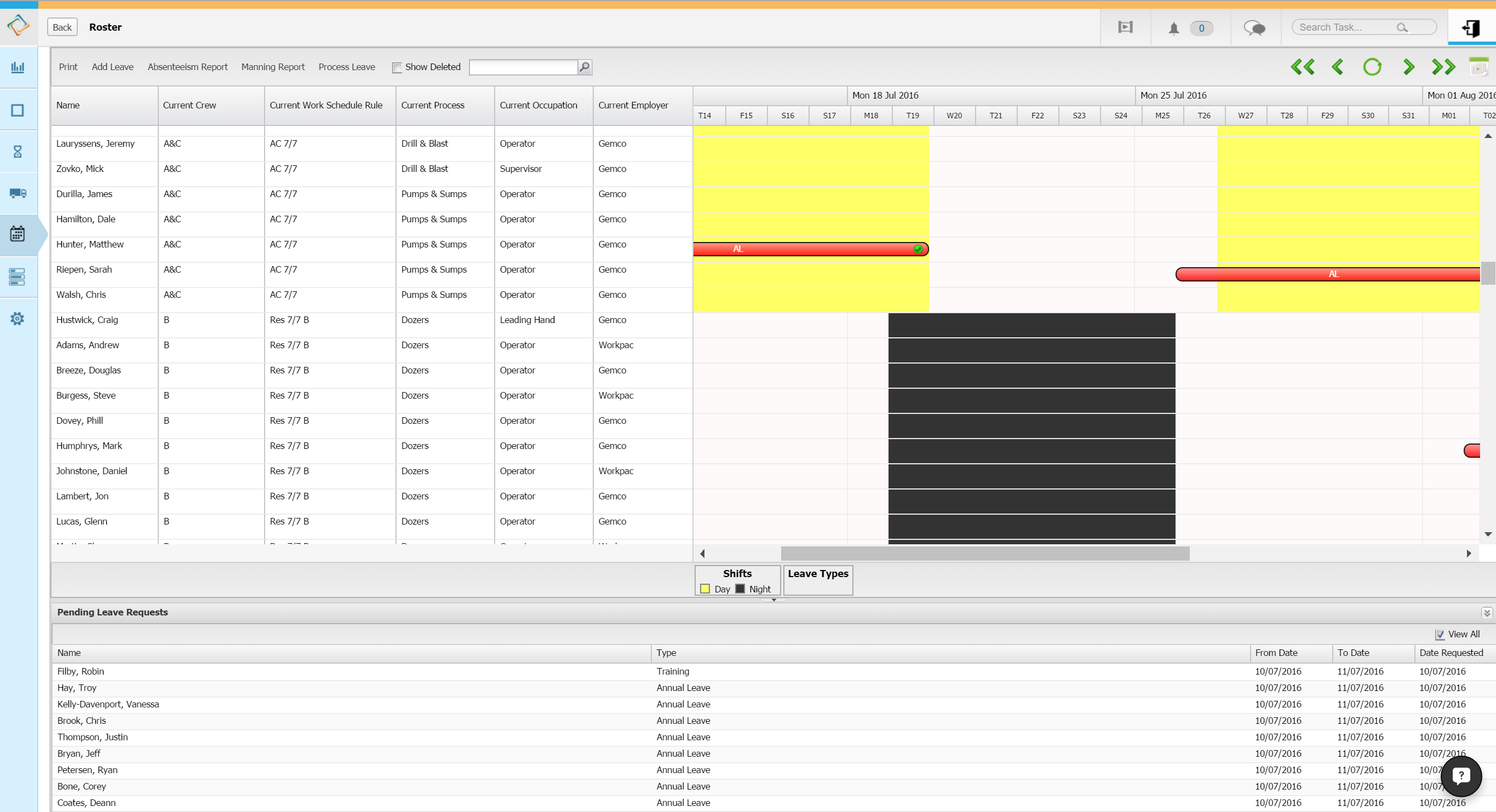 Leave Kiosk
Fewzion scheduling software includes a leave kiosk which is a simple touchscreen system that makes it easy for people to request and manage their own leave without all the paperwork. Normally made available to crews through a kiosk, touch screen computer or tablet the system can be used online anywhere your people are have access to the internet.
– Rules can be set for the maximum number away or minimum number on shift for each process and role.
– The kiosk shows users whether there is any leave available on the days that they want it so that they can choose days that are available.
– Removes manual paperwork and annoying spreadsheets.
Attendance
We can connect to your swipe card system and compare when people swipe on and off site with their roster and leave. This makes it possible to provide simple absenteeism and time and attendance reports to the management team for followup and discussion in daily meetings.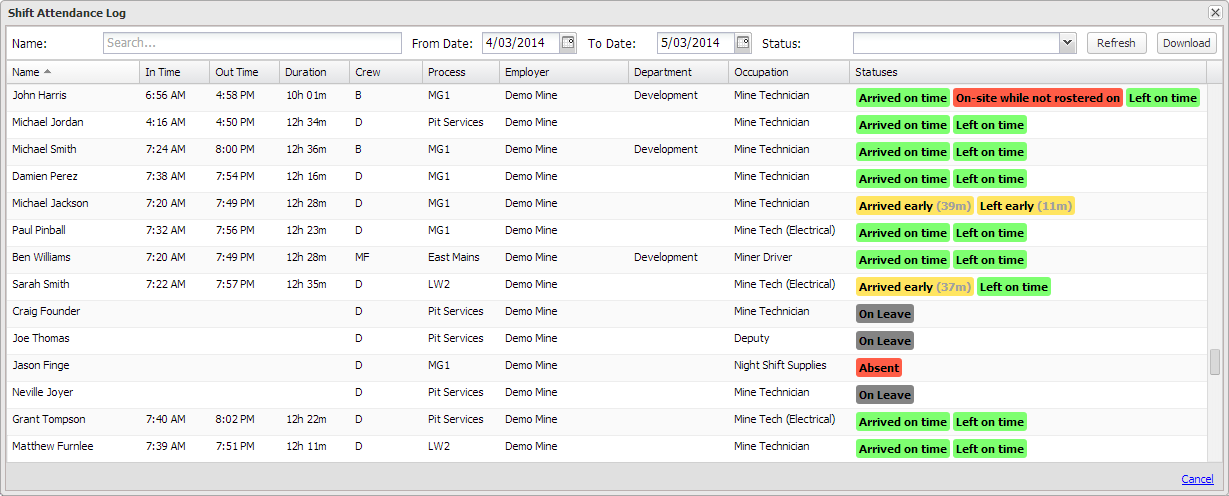 Planning
Knowing who should be here and what time their shift starts for everyone on site gives us a great foundation for planning the work on site.
Our Roster and Leave systems are seamlessly integrated with the Fewzion planning, actuals and performance tools to enable you to build and execute resource balanced plans that take account of the constraints you have on site. Click here to find out more. Or Contact us to ask a question or arrange a demonstration.
Work Scheduling for a Whole Operation