Things get done when they are in Fewzion.
Fewzion helps you build a single integrated plan for everyone on site by bringing all work (from planning, ERP, maintenance, project and HR systems) into one place. This makes it possible to balance the work you want to do and the targets you want to meet with the resources and equipment you need to get the plan done. Most importantly it makes work visible so your people can agree on and commit to the plan every shift.
Our users say "nothing happens on site if it's not in Fewzion"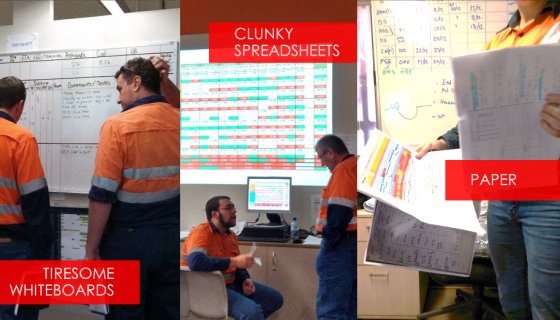 You don't have a "good plan" if production and maintenance are using different systems and you expect spreadsheets and whiteboards to fill the gap.
Download our white paper on integrated planning – "Everyone has a plan until they get punched in the face"
Everything & Everyone
Everyone (employees and contractors) and all their equipment can be managed in just one place (because everyone on site is in some way involved in getting the plan done).
Cross-functional
All processes on site can be planned in one place. Production, Maintenance, Training, Projects, Safety, Compliance and more all in the same system.
Completely 

Mobile
Plans can be made at your desk, adapted on the fly and updated by the team out in the workplace so everyone has the information they need when they need it.
Fast Rollout
Fewzion is easy to use and setup so a typical site can be up and running with a bit of prework and few weeks of onsite training and coaching
Rich, but easy to use Features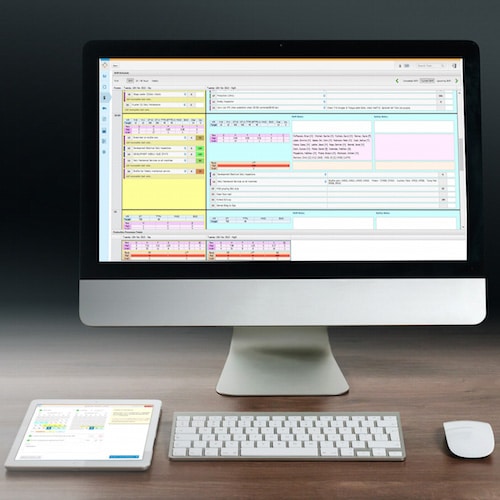 One Plan so Everyone is on the Same Page
---
Fewzion is purpose built to bring all sources of work together to make frontline planning and scheduling easy and get rid of spreadsheets.
Our online planning board makes it easy to connect the work you need to do with the people and equipment necessary to hit your targets. Plans and actuals stay synchronized instantly across all screens on your site so everyone is on the same page.
Plans like this save people time, increase accountability and reduce risk so your team can spend their time delivering better results for a lower cost.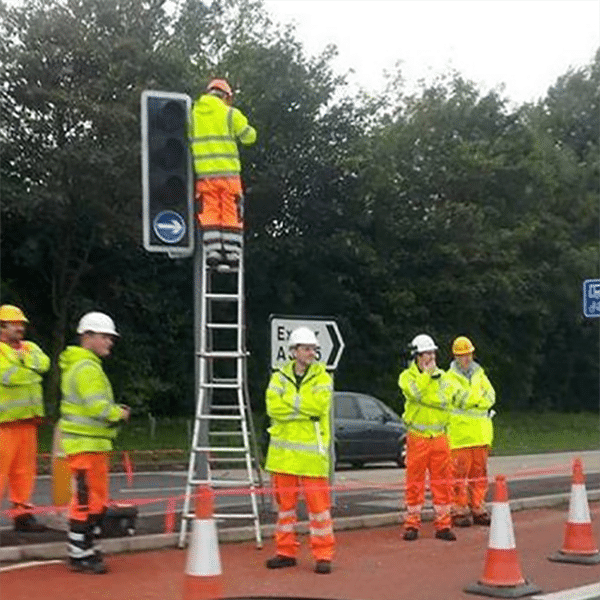 Win the War on Waste
---
Fewzion helps you plan work from multiple systems across multiple processes for a whole site. We bring all the tasks, targets, people and equipment together into a resource balanced plan for everyone on site so you can confidently say "we're all on the same page".
Clients conservatively estimate that resource balancing with Fewzion will reduce their labour costs by over $120,000 per month.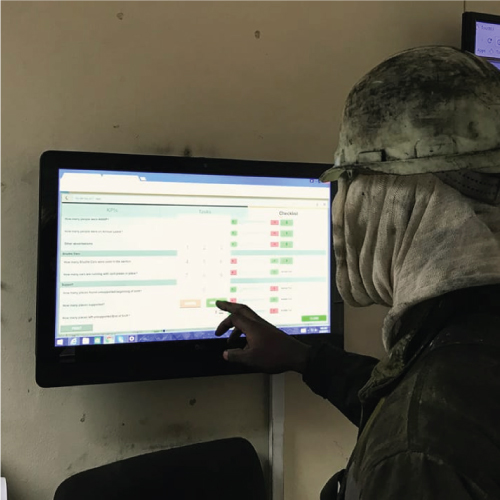 Supervisors need a good plan wherever they are, every shift.
---
There's no point planning if you don't give the plan to your frontline supervisors. Fewzion makes this easy and helps supervisors track their performance throughout each shift from the field.
Fewzion can be used across a wide range of mobile devices so that you can take a photo, draw on it and schedule a task from anywhere for everyone to see at a moment's notice.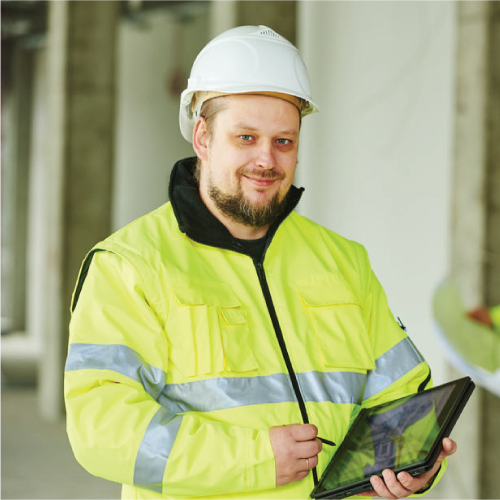 Make handovers and shift logs visible
---
So much information is wasted in notes written on paper or whiteboards and typed into excel or word. Fewzion makes shift handovers and the results of hard work visible on big touch screens that capture the end of shift report from supervisors (against the plan) so that this data can be used to understand and respond to change in smart ways.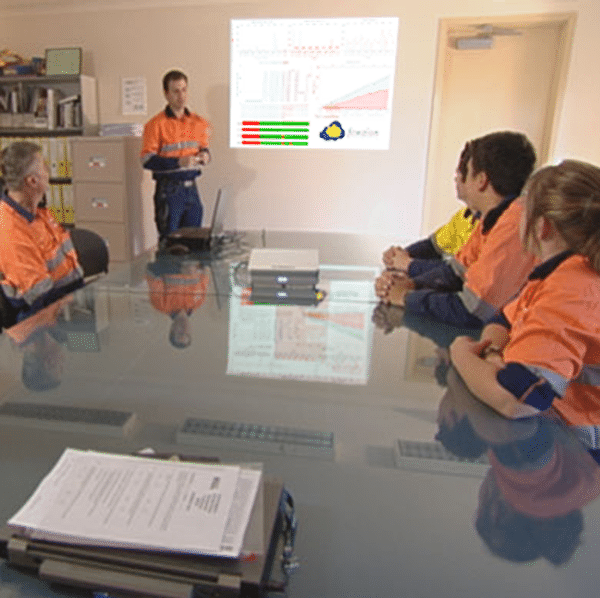 Simple reports in your inbox every morning
---
We gather up all your plans and the actuals data entered by supervisors at the end of shift and send you simple plan, actual, variance reports for your morning and weekly meetings.
This saves managers and superintendents precious time and gives them back time to find out causes and develop action plans to remove variances in the future.