The core Fewzion team has been working together for many years to deliver exceptional software. More recently we have strengthened our business by adding senior people with deep experience in operations management and mining. This is helping us add new features and to reliably deliver our powerfully simple system to operational teams.
Founders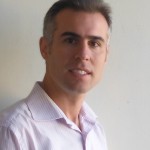 Alex Retzlaff – CEO & Technical Lead
Previously CTO for FinanceNow and Technical Director of Synergetic Services Ltd. Alex has worked across mining, finance and technology industries and has run the team at Applications Developer (the developers of the core Fewzion system) for 14 years. He has lead complex software projects for major organisations and been involved in three start ups.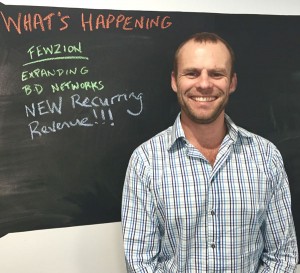 Paul Moynagh – Business Development and Marketing Director                                                     With a Masters in Quality Management and fifteen years experience helping operational businesses improve performance Paul has both theoretical knowledge and significant practical experience delivering improved performance in complex operations.  He has experience in mining, manufacturing and finance industries and has a passion for designing systems that improve performance.
Advisors
Joe Thomas – Leadership, Mathematics and Business Improvement across the rail, logistics and mining equipment sectorsCEO of Mountain Industries and former Director of Coal Services at BIS. Joe has managed large and complex businesses in Rail and Mining services. He is extremely well connected and keen to open doors
Trent Bagnall – Former CEO of Pit2Port Built, grown and sold mining software companies
A highly experienced CEO and Director with an ability to think strategically, create vision and deliver results via the ability to inspire and lead multi-disciplinary and globalised teams. Trent was involved in QML from 2001 to its acquisition by Triple Point Technologies Inc.in late 2011. During that time the business grew from 1 office with 3 employees to 110 employees with offices around the world.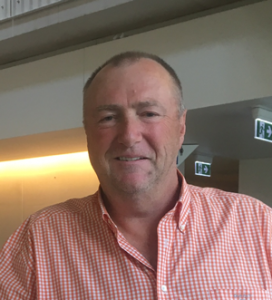 Andrew Greg  – Former CEO of Bechtel Mining, Former Director of HR for Bechtel group.Investor
Founder and Senior Director of ACAC Innovation and former CEO of Bechtel mining. Andy retired in 2015 after a career in international construction, particularly in the mining sector. He worked for Bechtel Group for 34 years; led its global mining business for 13 years, was managing director for its Australian operations and was group HR Manager in his last assignment.
 Team
We are lucky to have the team that built Fewzion sticking close and keen to continue on the journey
Vannessa Wilson – Support Officer
János Kardos – System Analyst
Camilo Vargas – Social Media and Marketing Specialist
How a Management Operating System works